Life With Diabetes: Care and Management During The Pandemic 
---
Since its outbreak, the coronavirus pandemic has brought with it a myriad of complications—particularly to older adults who have existing conditions. 
Individuals aged more than seventy years are particularly vulnerable and are at high risk of developing adverse outcomes. Needless to say that they have the highest mortality rate caused by coronavirus disease. That said, it is no question that these rather unprecedented times pose the greatest challenge to this particular demographic. Inevitably, this heterogeneous population with varying degrees of frailty and complexity and diverse lifestyles has their typical daily routines disrupted to ensure that they respect safe social distancing protocols and health precautions as mandated by the government. 
Unfortunately, what is a minor inconvenience to most people has become quite possibly life-threatening to individuals with existing comorbidities. The pandemic has greatly affected their ability to access and receive the appropriate healthcare, medications, and supplies. On top of that, these individuals need to maintain a healthy lifestyle and their social connections, which can be quite a challenge during this pandemic. To these individuals, the situation is difficult considering that this pandemic is seemingly endless compared to other situations in their lifetime. The challenges the pandemic presents coupled with their existing conditions have culminated in an environment that is not only unbearable for these individuals but potentially be hazardous to their health. 
In this article, we will discuss the various measures you can take to care for a diabetic individual in these trying and sensitive times. After all, appropriately caring for a diabetic individual goes beyond having their blood drawn and analyzed by a glucometer. While medical devices such as Nagase's Humansens 2.0, a multi-parameter monitoring device that monitor's a patient's glucose, total cholesterol and uric acid are pivotal to diabetes care, patient care should not stop at glucose monitoring. For care to be effective, it requires complementary, holistic care to ensure that afflicted individuals are living their lives as normally as possible and managing their condition—even amid a pandemic. 
Below are the ways to care for and manage diabetes during a pandemic: 
1.)Ensure that prescriptions are filled and stock up on extra supplies 
You do not want to be running low on your essential medications in case of another lockdown. That said, it is best to ensure that you have all their medications—not only those used to manage diabetes but also those that treat hypoglycemia. Similarly, physicians advise having extra glucagon and extra glucose tablets if your blood sugar drops too low. In a similar vein, individuals who regularly take insulin should have supplementary insulin pens or syringes and vials and, if needed, extra ketone strips. Pharmacies may be one of the essential establishments that can stay open amid a lockdown, but it is highly encouraged to limit outside movement and minimize exposure to other people. If you are unsure how much you should stock up on, it is recommended to stock up on at least several weeks to a month's worth of supply in medications and other essential items. 
2.) Check for measures that make it easier to get extra supplies 
It is best to check your pharmacy or insurance provider if you are worried about the possibility that your prescription might not allow for early refills. As the pandemic is essentially a national emergency, plenty of insurers have eased on their policies. They have made allowances for the number of days' supplies or early refills—particularly if the type of medications are non-opioid and are used to treat underlying medical conditions such as diabetes and high blood pressure.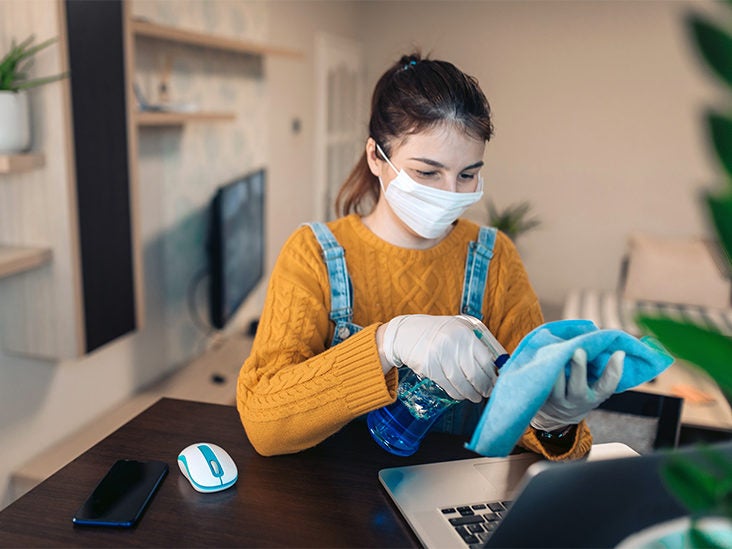 3.) Ensure that your diabetes treatment supplies and equipment are clean and disinfected
Diabetic patients and their caregivers are advised to maintain proper hygiene and sanitation, especially when handling their medications and treatment supplies. That said, regular and proper handwashing cannot be overemphasized. Before handling and administering insulin or other injectable medications, it is imperative to wash hands first. Cleaning the injection site is also recommended before administering medication. Dispose of needles safely and do not share needles or pens with anyone. 

4.) Know that there are OTC medications that can affect your blood glucose 
While you are recommended to do blood glucose monitoring, you should pay close attention to the kinds of medication you are taking as some over-the-counter drugs may affect blood sugar levels. That said, you should not be arbitrary about the kind of medications you choose for treating cold and flu symptoms. Some of the OTC medications that affect blood sugar levels are cough syrups (except those labeled as sugar-free), pills that contain the same ingredients as syrups and do not contain any carbohydrates, Aspirins in large doses, Ibuprofen (Advil) which can increase the hypoglycemic effect of insulin and decongestants such as phenylephrine and pseudoephedrine. It will also help if you asked your healthcare provider if you are unsure about the effects of certain OTC drugs. 
5.) Maintain a healthy diet and wellness routine 
Eating right can be quite challenging during a pandemic. While others may have noticeably shrunk, some may have bloated. It is no question that access to healthy food is disrupted during these unprecedented times. While eating right may be a struggle, diabetic individuals should try. At the very least, shop for food items and choices that are right for your diet, and remember to only get grocery items that fit into your dietary plan. 
Similarly, it also does not hurt to keep active while at home. With gyms and fitness centers closed, sports activities are halted. Sure, it may be quite difficult to maintain a healthy regimen when you are stuck at home, but this is no excuse to have a sedentary lifestyle—even if it is just for the moment. If you are not under quarantined or advised to stay home, go for a brisk walk outside (while maintaining proper social distancing measures, of course). If you are stick at home, watch exercise videos and do a home workout. There are plenty of free resources that would enable you to exercise at home. To encourage you to keep going, have a friend or family join you as you do your workouts from home. In this way, you can have an accountability partner and see each other from your phone or computer. On top of that, manage your stress levels and have a good sleep schedule. While managing your blood sugar is paramount, so is curbing your stress levels and prioritizing sleep. 
6.) Be vigilant for signs of unstable blood sugar or Diabetic Ketoacidosis
Individuals afflicted with type 1 diabetes are particularly vulnerable to developing a life-threatening condition known as diabetic ketoacidosis. Although rare, long-standing type 2 diabetes individuals are also known to develop DKA. Once your body does not have adequate insulin to convert glucose into energy, it breaks down fat to use as fuel. This will build up acids in the bloodstream, known as ketones. That said, it is advised to routinely check ketones at home—especially if you or a diabetic individual is experiencing persistent hyperglycemia. Make sure they do not reach DKA—regardless of whether or not they have developed symptoms. The pandemic has disrupted our routines and, for many, has increased stress. As a result, you may need to check your blood sugar more frequently. Consult your physician about this matter and know what the right frequency is for you. 
IN CONCLUSION
The pandemic may be hard on us and even more so on individuals with existing comorbidities such as diabetes. While managing their care and treatment can be quite a struggle in these trying times, it is still possible. With the tips above, you can stay on top of managing your diabetes treatment and care. 
---
Posted on: May 5, 2021